Summery Macaron Wedding Favours
---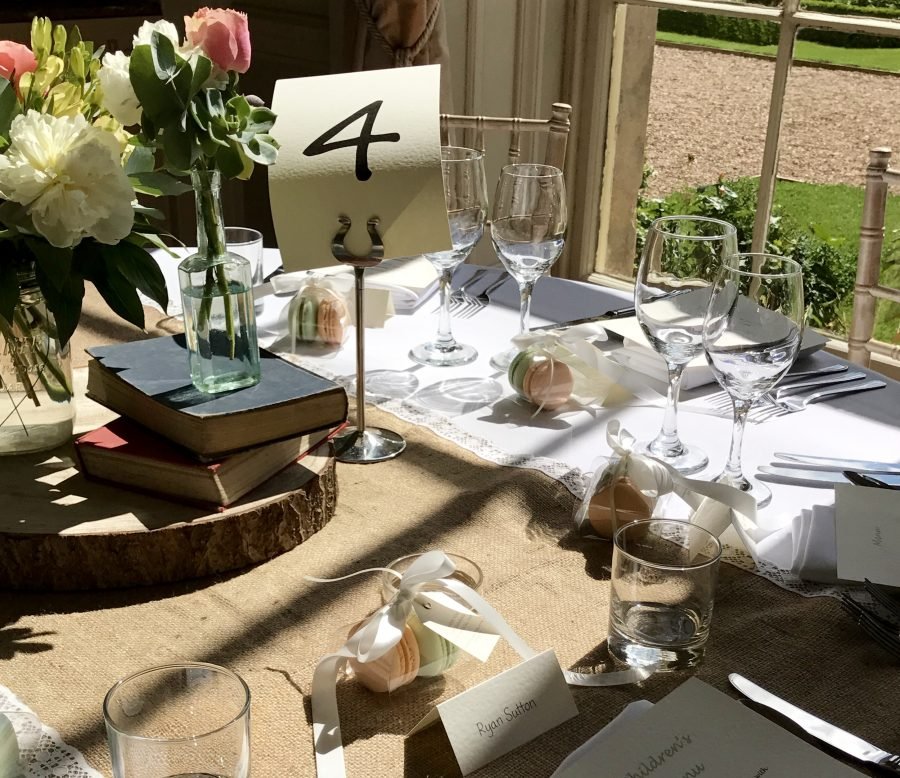 We've been so busy here at Maison des Macarons this summer with more weddings than ever before which means lots and lots of Wedding Favours.
Wedding Favours have been high on the list of wants!
Always such a gorgeous finish to a wedding scheme. We love the way they can be colour-co-ordinated to fit in with any colour theme.
Summer Colours
This summer has seen lots of peaches and pale green Macarons for us. Sometimes in single boxes, but often doubling up.
What we love about Favours is how they  add that final touch of sophistication to the Wedding Breakfast table – oh, and of course, yumminess too!
With over 40 flavours in our Flavours List we like to think there's a flavour to suit everyone out there whatever their fancy.  Oh and don't forget we do alcoholic Macarons too for those of you who are partial to the stronger things in life.
These particular beauties were filled with Mango & Passion Fruit in Vanilla Ganache with gorgeous home-made Mango & Passion Fruit Coulis for that added intensity of flavour and Pistachio with Iranian Pistachio Slivers in Vanilla Ganache. No added flavourings for our Macarons and only the very best quality ingredients!
Final Touches
Often it's the little things that make a difference!
We consider that to be true when it comes to our Macarons!  They might be small, although they are larger than the norm, but boy, do they pack some flavour.
With a large range of different presentation boxes, and a huge range of gorgeous labels, it's amazing what an impact these little boxes can make!  All finished off with sweet labels to thank your guests for coming and joining you on your very special day!
What better way to round off the most special day in your life….some morsels of deliciousness!