Wedding Favours add such a chic finishing touch to any Wedding Breakfast table.
Within our range of Wedding Favours,  which is plentiful, we also offer the option of personalised labels, pretty handwritten labels.  You can also have your labels printed to act as place-settings as well – always a popular option!
One of the great pleasures for us is finding gorgeous ribbons to finish off the Favour boxes which will enhance your wedding theme and we love making sure that even the smallest details are noticed on your special day.
With a large range of Wedding Favours ranging from 1 Macaron through to….well actually as many as you would like you are bound to find something you love.
These gorgeous little packages can be used on so many occasions, not only weddings, but special birthday meals, hen parties, christenings and so many more!
Filled with our scrumptious ganache fillings and all colour co-ordinated for your special event they look so pretty on a well dressed table.  They can also be taken away and actually will keep for a lot longer than you would think.  Not to be eaten, but as a gorgeous memento.
Our Macarons can also be painted in Edible paint as in the Single Macaron Box shown here in Rose Gold (extra charge).
If you are looking for something even more spectacular we are happy to decorate your Macarons with beautiful pearls, hand-made flowers etc.
This special work starts at £2.00 per Macaron.  Not only do they look fabulous in Single Macaron Boxes, but make fabulous Bridesmaids or Mother of the Bride gifts with Four in a Box!
By the way, our Macarons are larger than the norm and as always filled with our exquisite luxury fillings.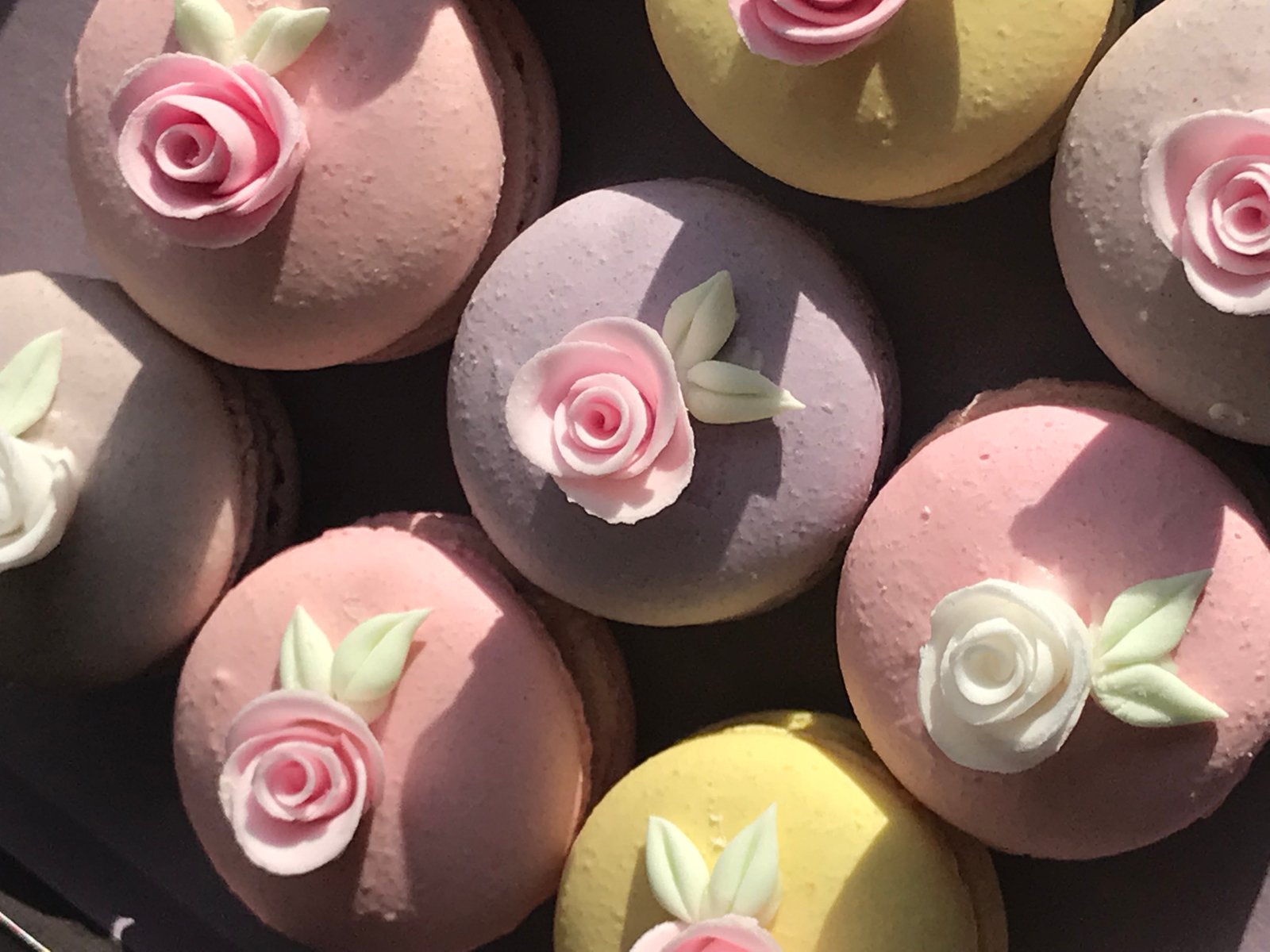 Our range of Wedding Favours start with a Single Macaron in Cellophane packaging ribboned and labelled at a cost of £2.65.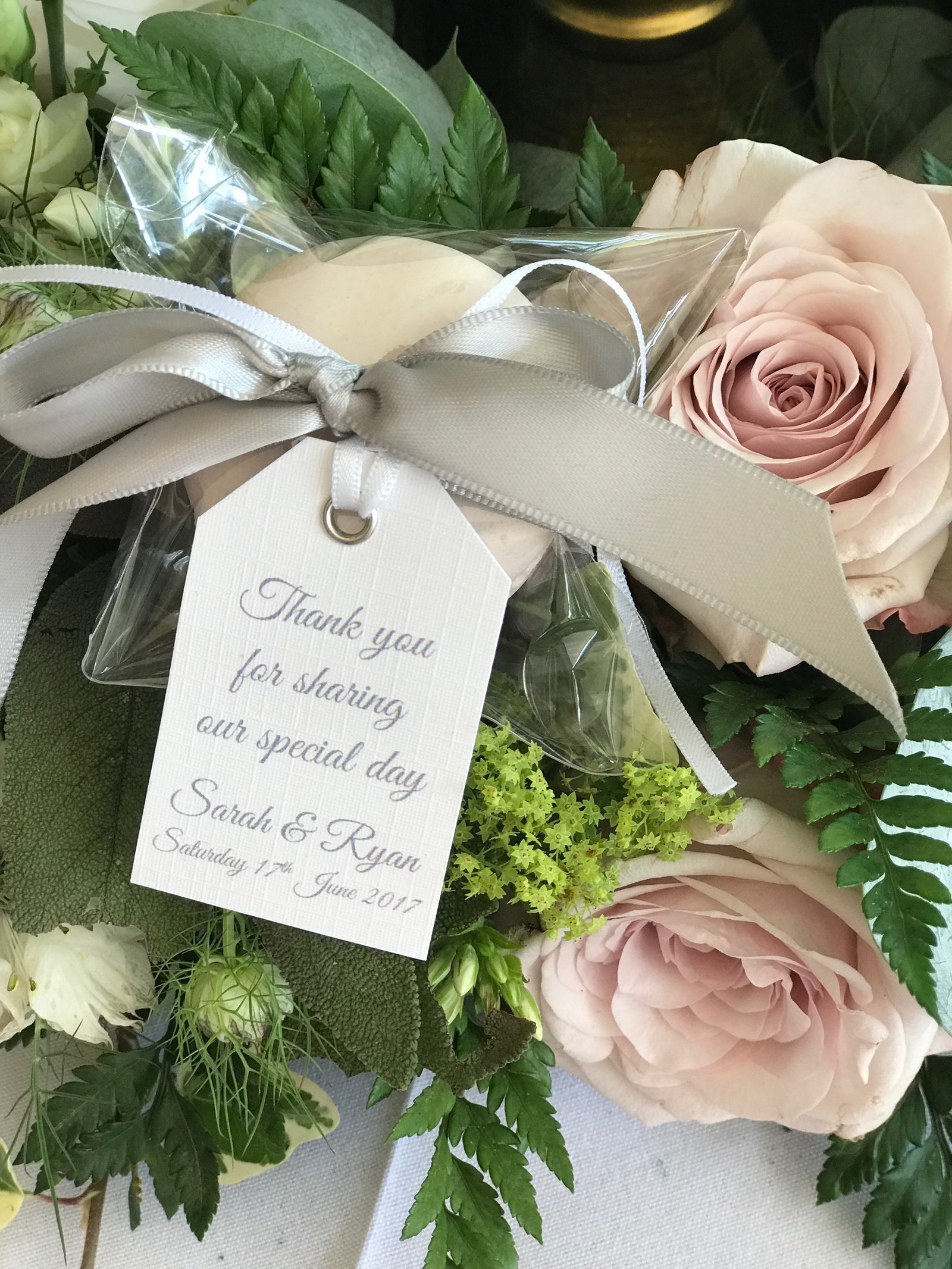 We then offer a Single Macaron in a Box, ribboned and labelled at £3.10  per box.
A Double Macaron Box, ribboned and labelled at £4.30.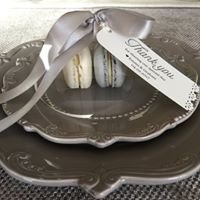 2 Mini-Macarons ribboned and labelled at £3.55.
Contact us for more details or if you would like to see a Flavours List – we have over 43!!