"Jewel Colours" Macaron Tower for Northamptonshire Wedding
---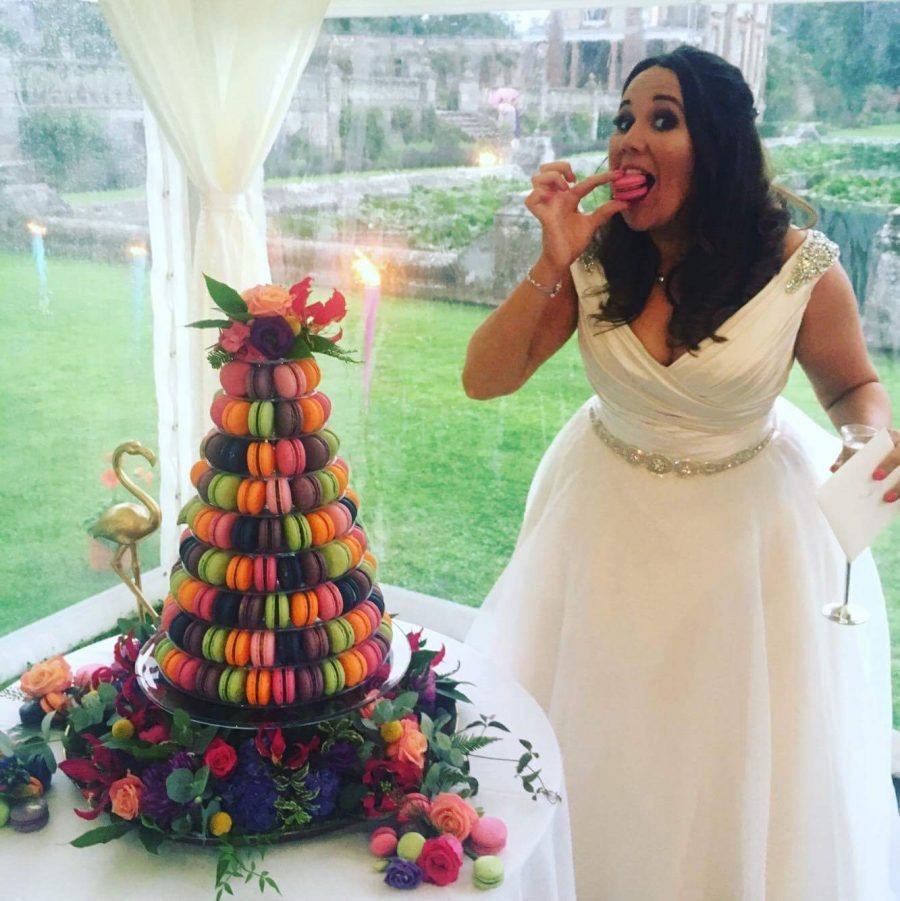 WOW, we loved making this stunning Macaron Tower for a gorgeous bride in Northamptonshire recently.
Even though we have been so busy with weddings and parties all over Northamptonshire and Leicestershire we were really looking forward to this one. This was a chance to let our creativity flow.
Alannah picked the most stunning colours of Navy, Gold, Fuchsia, Orange, Lime and Purple – we had fun – all splashed with gold edible paint and finished with the most stunning flowers. I love adding flowers to our Macaron Towers. They finish the Tower off and in this case it stood out so dramatically – perfect to lift the spirits on a damp day too!
The venue was the beautiful Stoke Park Pavilions, tucked away in beautiful Northamptonshire countryside with the most stunning gardens.  A new venue for us, and one of the most gorgeous.  Northampton has some simply beautiful countryside and this was so elegant.  Although, a damp summer's day, the striking colours used here ensured a dramatic finish to the setting.
The macarons were filled with such delights as Crunchy Peanut Butter, Oreo, Madagascan Vanilla, Fresh Blueberry and summery Fresh Raspberry ganaches to make everyone happy, all made with our usual love and attention.  Home-made fruit purees made from fruit from the local Farm Shop on the Northamptonshire and Leicestershire border were the perfect summer addition. Our ganaches, as always, made with Double Cream and Swiss or Belgian chocolate.
The perfect combo of drama and tastiness!  Our bride had the Macaron Tower on display next to the top table so from the moment the guests walked in they were wowed with the colours and drama!  We finished the Macaron Tower off with stunning flowers supplied by our "go to" florist Julia Dilworth, who added the finishing stunning touches.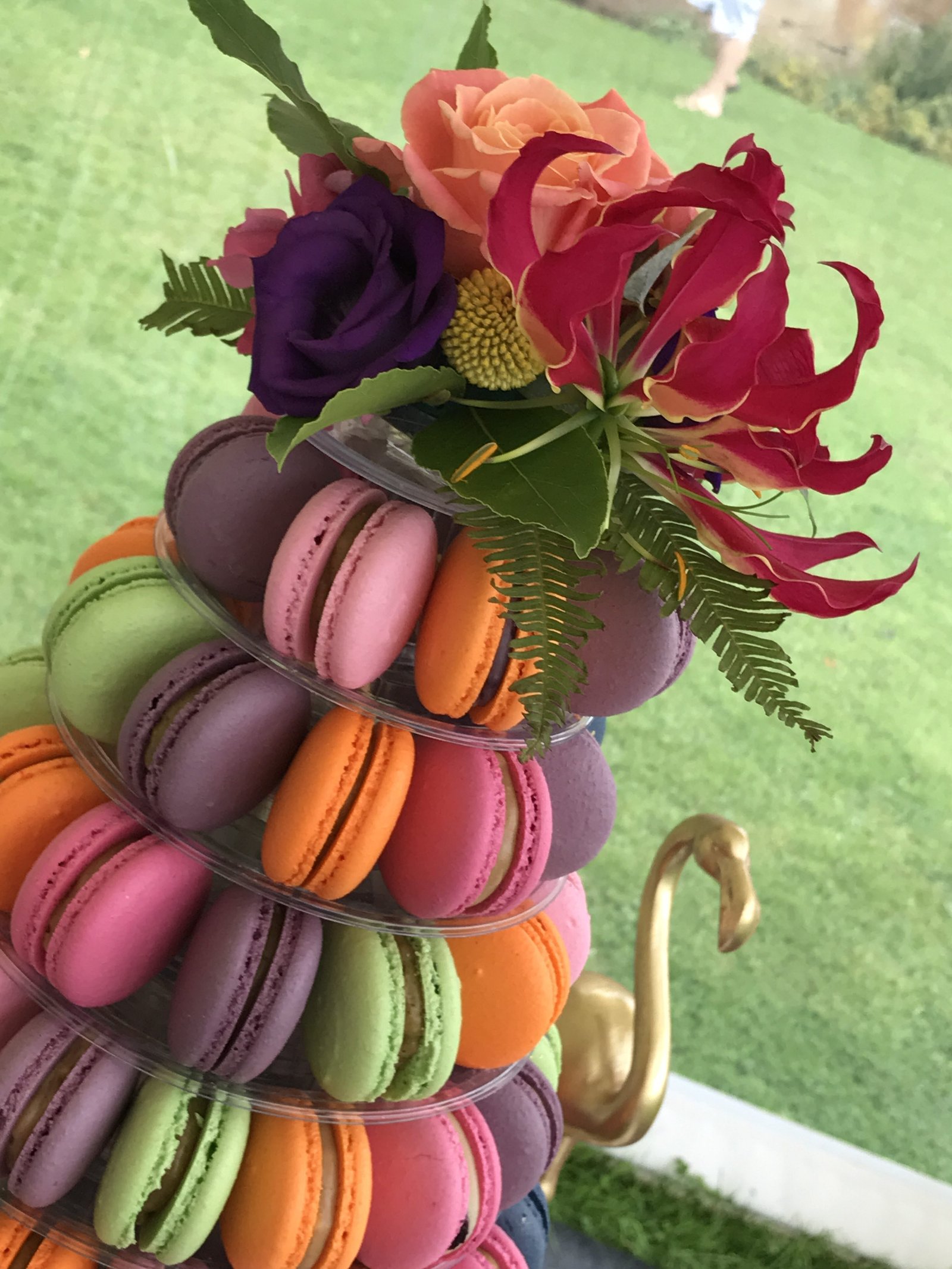 We've had amazing feedback and are working on alternative "jewel" colour combinations that we can offer for these dramatic style Macaron Towers.
We love a flamingo or two too!