WORKS OF ART
We supply beautiful Macaron Wedding Cakes, which we make in conjunction with a brilliant baker, Victoria of Victoria's Cake Company.
They can be made with as many layers as you would like. Beautiful sponge or fruit based cakes wrapped in Macarons for that added deliciousness and a stunning addition for all weddings. Victoria also makes the cakes for our Macaron Tower with cake!
We can also supplement your Macaron Wedding Cake with breathtaking dessert tables with iced cupcakes, iced biscuits and wonderful Macaron Lollipops, to name but a few of the delights available and much, much more!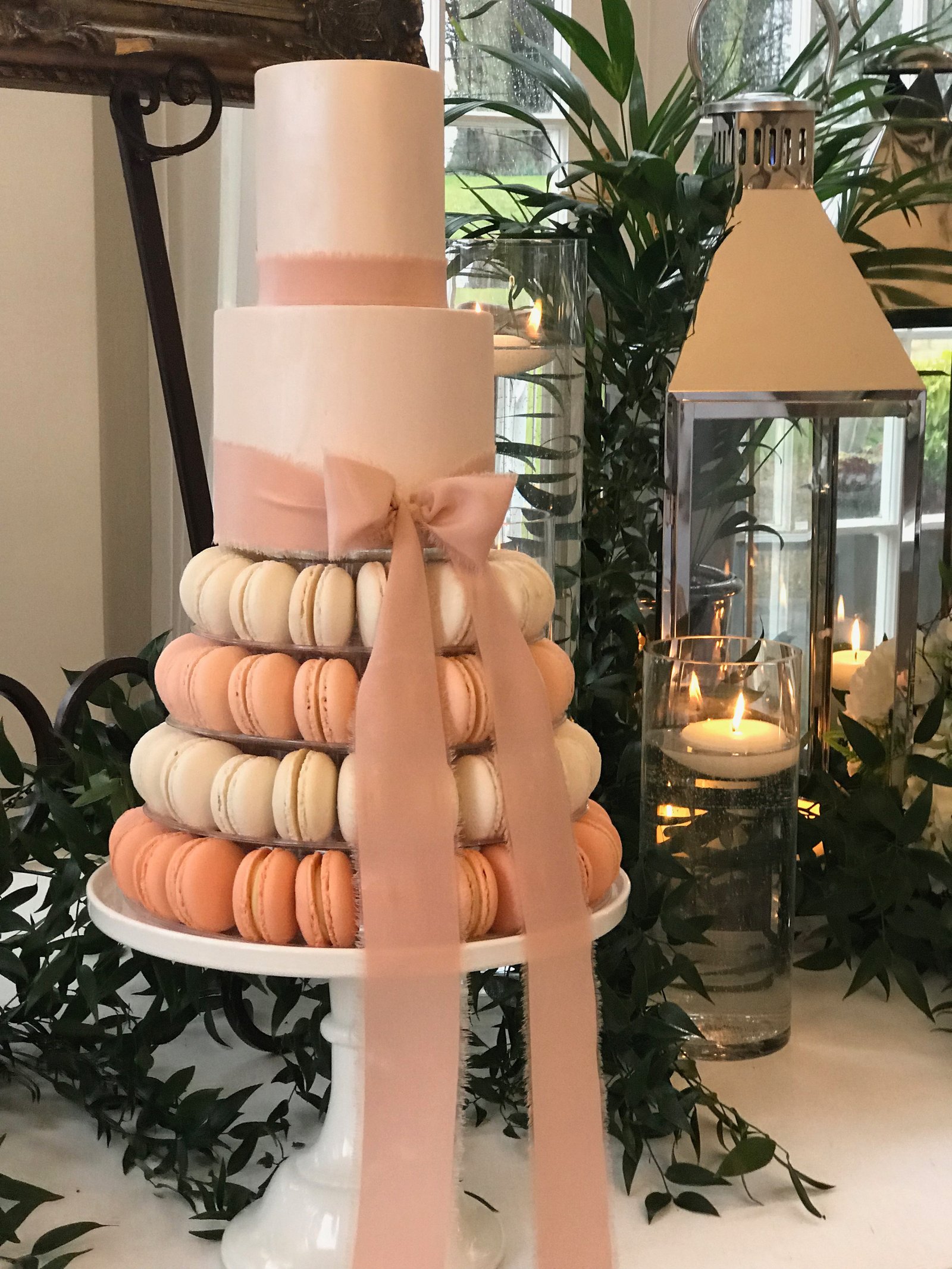 Silver  – A Macaron Cake with some mini-macs for the top.
Silver Macaron Towers start at £178.00 for 80 Macarons
Gold  – A Gold Macaron Cake has additional flowers
Gold Macaron Towers start at £213.00
Platinum  – A Platinum Macaron Cake has additional flowers and a cake
Platinum Macaron Towers start at £268.00
Due to the fragility of the Macaron we like to be able to set up our Macaron Towers to see them perfectly installed for the "big day".
Just get in touch if you would like some more information about the combinations we can do to add that extra special visual drama to your special day.
We also hold Consultations & Tasting Sessions here at East Farndon if you decide you would like to go ahead and let us be part of your day!