CHRISTMAS PARTY
Macarons are the perfect accompaniment for any Christmas Party – a couple of Macaron Towers or a couple of stands with a mix of wonderful macaronness is a wonderful sight!  We can decorate your macarons for Christmas and even mix the ganache with alcohol – as in our "X" Rated Macarons – sure to make the party go with a swing.
Why not try a mix of Two Birds Passion Fruit Vodka Macarons, mixed with some Italian Almond Liqueur ones – Two Birds Christmas Spiced Vodka & some Double Chocolate filled with Baileys – there's many more flavours too!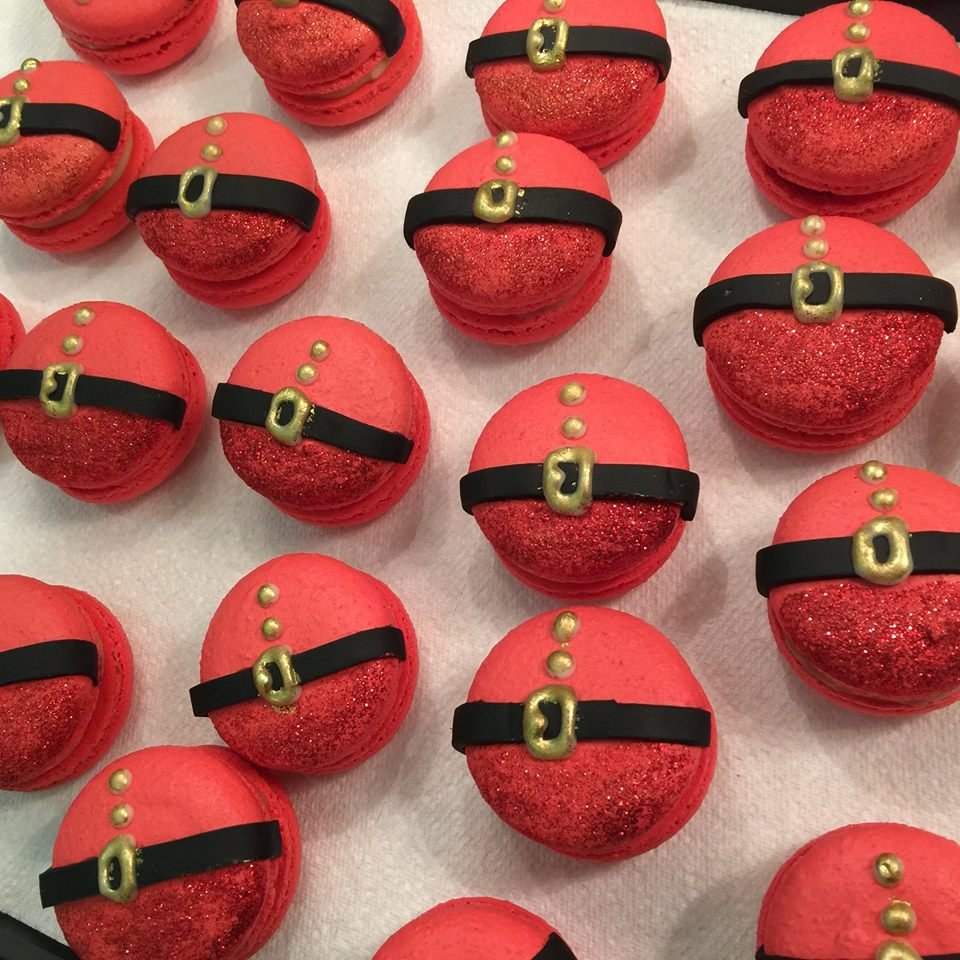 We can even make you Macarons to hang on your tree!  How gorgeous is that – come down on Christmas morning and before you start unwrapping your pressies – take a Macaron off the tree and get in the swing of things!  These are supplied with a pretty tree hanger.